Skills for Education and Employment Program
STEPS deliver language, literacy and numeracy training to areas in North Queensland and the Northern Territory through the Australian Government's Skills for Education and Employment Program (SEE). The SEE program aims to provide individuals with the foundation skills needed to participate in further study and employment.
We work hard to get the best outcomes possible for our students, which is why we specialise in designing contextualised training that best engages our students while improving their opportunities for success.
STEPS actively pursue mutually beneficial partnerships with government, industry, peak bodies, local employment leaders and training organisations to ensure our training delivery meets local market needs. Our success has been in understanding these needs, and importantly the cultural and physiological needs of our students living in regional and remote indigenous communities, or who identify as migrants and refugees, where barriers to employment are at their greatest.
We hope that the training we deliver under the Skills for Education and Employment program helps our students aspire to become important contributing members of their communities.
For more information about a course offered near you, contact us on 1300 131 965
The Skills for Education and Employment (SEE) program is funded by the Australian Government Department of Education, Skills and Employment.
Subscribe to our Newsletter
Receive the latest training and education tips and resources to your inbox.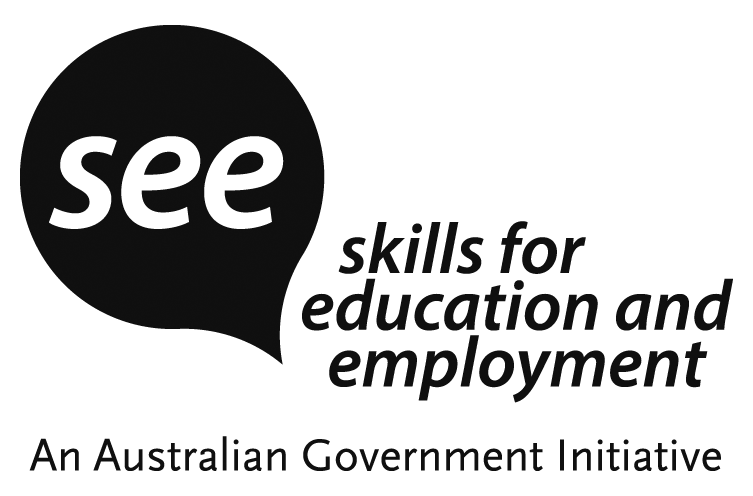 We're looking for Volunteers!
Would you like to help people in your community to improve their language, literacy and numeracy skills?
We want to hear from you!
Make an Enquiry