Get Active and Social with STEPS
Whether you're looking to get fit or get those creative juices flowing, STEPS Community Support have got you covered.
With a broad range of classes, ranging from bushwalking and swimming to cooking and craft, STEPS Community Support is sure to have something for you to enjoy.
You don't need to be a customer of STEPS to join in, our classes are available for everyone to take part in.
If you would like to get active and social with STEPS Community Support, check out our weekly timetable or for more information phone 1800 312 742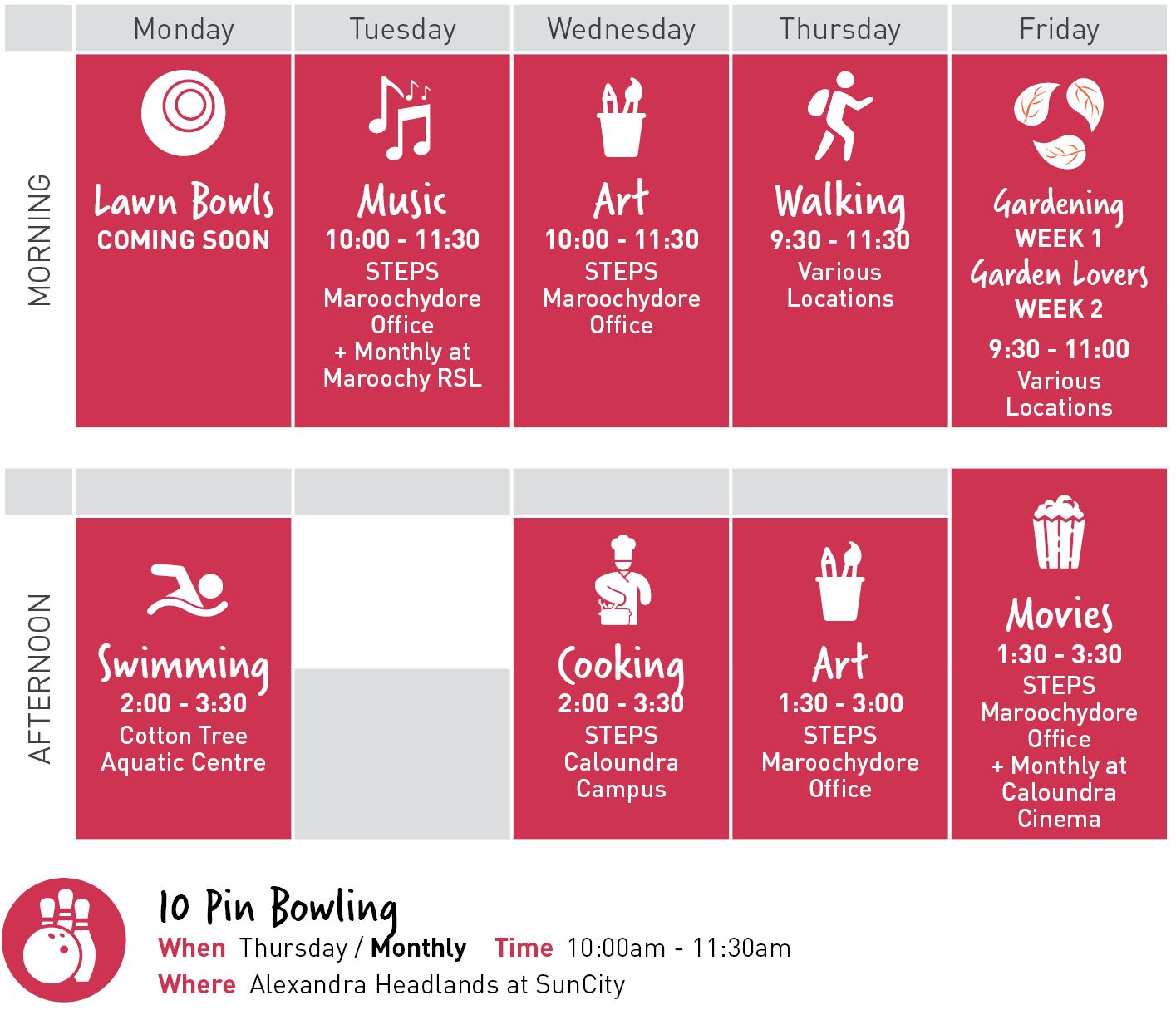 Annual Camps
Autumn Camp 
When: May
Where: Tin Can Bay
What: Camping, fishing, swimming, kayaking, walking & other recreational activities
Spring Camp
When: October
Where: VENUE to be advised
What: Camping, fishing, swimming, kayaking, walking & other recreational activities