PRIMA COMMERCIAL FITOUTS
Prima Commercial Fitouts has been a long-time supporter of STEPS, and their contribution over the years has given many students the opportunity to achieve a life of independence through STEPS Pathways College.
Prima's director Brendan Wavell-Smith said the years working alongside STEPS on the Sunshine Coast and around the country have given him insight into some of the challenges people with a disability face in daily life.
"It upsets me to see how hard it can be for people with a disability and the limited opportunities available to them", Brendan said.
"That's why I'm such a big supporter of STEPS. I have seen firsthand the work they do and the impact it has on their clients and students".
"And I'm absolutely honoured to be a part of such an innovative program like STEPS Pathways College, something that is going to actually change the future prospects for these young people". Brendan Wavell-Smith, Director – Prima Commercial Fitouts
"Prima Commercial Fitouts have worked with STEPS for a long time to design workspaces for us here on the Sunshine Coast and around the country. They've been a passionate supporter of STEPS from day 1 and have played a big role in establishing STEPS Pathways College. My heartfelt thanks to Brendan and the team at Prima for helping us to change the future for young people with a disability and autism throughout Australia". Carmel Crouch, STEPS Managing Director

KEN MILLS TOYOTA – DRIVING CHANGE IN OUR COMMUNITY
A major supporter of STEPS Pathways College, Brett Mills is committed to helping STEPS Charity to build brighter futures for young people with a disability in our community.
We appreciate the tireless support and contribution of our Living Legend Brett Mills of Ken Mills Toyota, his leadership and the generosity of his family and team has helped make our innovative college a reality.
The construction of the Australian-first College at Caloundra was completed in May 2017 and welcomed its inaugural intake of students, all keen to learn life skills for an independent future.
STEPS Pathways College equips young people with immersive learning so that our students can build skills and knowledge while living on our purpose-built units on campus.
We are looking forward to our continued partnership with Ken Mills Toyota, their support and commitment means we can keep making meaningful change together.
We are proud to have such a passionate supporter of STEPS Pathways College.
"I'm really looking forward to seeing students go through STEPS Pathways College! As a Dad, I am especially proud to be in a position to be involved in supporting young people to live independently for the first time." – Brett Mills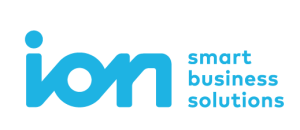 ion smart business solutions – Bringing people closer through technology

As a trusted Ricoh Official Business Partner, ion smart business solutions has been helping transform businesses for over 30 years. Now they are transforming lives at STEPS Pathways College as the official Education Partner at this year's STEPS Grand Winter Ball.
The business's directors, Andrew, Jason and Andrew understand the importance of business giving back to its community and the value of connection. These experienced directors also know business – they understand the challenges you face; the growing pains that come with expanding your premises, your team or your offering; and the importance of work/life balance.
"I think to a large extent a lot that we take for granted in terms of opportunities to study and opportunities to enter the workplace are denied to people with a disability, and unless that is brought to the fore and unless people have conversations about that, I think it will continue to happen.
"That's why we think the work that STEPS are doing is phenomenal because it highlights some of the challenges faced by people with disabilities and goes a long way to remedying some of those challenges."  – Jason Van Der Walt, Managing Director, ION Smart Business Solutions.