Good help is hard to find
Luckily, we know where to find it
STEPS Employment Solutions will help find the right person for the job – at no cost to your business.
We work hard to understand your needs to ensure your new employee is the best fit for the role, and for your team. Our dedicated Employment Consultants will be there to offer ongoing support and assistance to make sure you're happy, and that your latest team member excels in their role.
Subscribe to our Newsletter
Subscribe to receive the latest employment solutions tips and resources right into your inbox.
Visit our website for more information about our Employment Services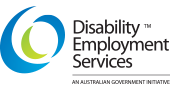 We're here to help
Find out how we can help you with your recruitment needs.
Phone 1300 078 377 or enquire below.
Make an Enquiry