Darron Brings a Whole Suite of Strengths to the Workplace
Darron Eastwell is a well-known inspirational figure on the Sunshine Coast.
The former senior banking executive can now add published author to his long list of credentials after documenting his story of survival in his book 'The Day I Broke My Brain.'
The book tells the story of Darron's recovery over the last four years since suffering a traumatic brain injury in a mountain biking accident in 2015.
The Sunshine Coast father has overcome hardship and pain to get where he is today.
After a long road to recovery, Darron was still to achieve his goal of returning to work, so he signed up with STEPS Employment Solutions to get the support and training he needed to achieve his employment goals.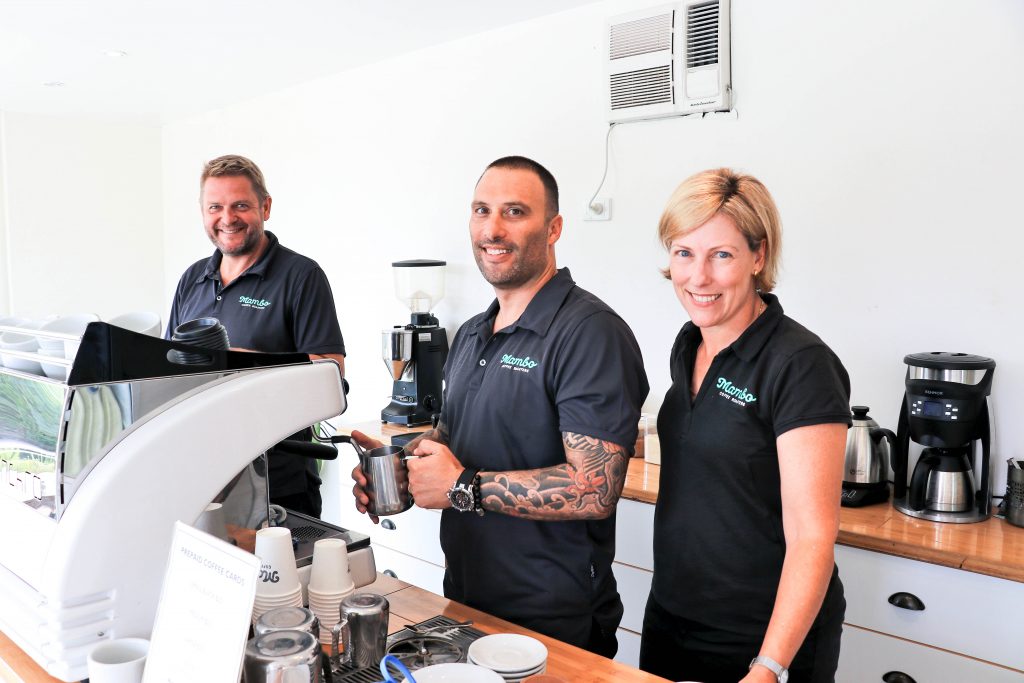 STEPS Employment Solutions Maroochydore site leader Angie Dorman said in only a few months Darron found his niche and was successfully placed into paid employment.
"In a short period of time he was contributing to his family's finances and making new connections through work, right where he wanted to be, continuing to achieve his goals," Angie said.
"It was easy for us to connect Darron with the right support services to assist his transition back into paid employment, his employer saw how quickly Darron became a very valuable asset to their team, and we just connected the dots.
"We got to know Darron's goals, we knew that returning to the workforce was a very important step.
"We believe understanding our jobseekers' goals are the key to our success.
"When Darron had a few challenges, I was able to make some suggestions to help him overcome them, such as taking daily notes and recording them in a 'memory book', a really simple but effective tool," said Angie.
Some say from people's differences arise great talents and perspectives that have the potential to make our society richer – that's certainly the case with the team at Mambo Coffee Roasters .
Business owners Rick and Jacque Caspersen believe in the value of a diverse and inclusive workforce, they know that people with disabilities bring a whole new suite of strengths to their business such as increased problem-solving skills, persistence, adaptability, willingness and loyalty
Darron does not let much, if anything, get in his way. He is a motivator.
Darron started working with Rick and Jacque after completing their specialist barista training course then additional work experience and has not looked back.
"My wife took on the role of providing and caring for our family after my accident, now I get to contribute too," Darron said.
"I want a career, not just a job, and I want to be part of a network, meet people and be a contributing member of society.
"I still have small hurdles, like fatigue, it's still a challenge some afternoons, but I know my limits" Darron says.
"My hope is that my story may provide others with motivation to keep positive and push themselves.
Darron's message is a powerful one, it's based on hard work and a 'can do' attitude.
It's an ethos he shares with his employers. Their shared belief is centred on a strong work ethic.
Jacque believes that all people have their strengths.
"You've just got to give it time and get to know your employee's strengths, and how they can value add to the business, and go from there," Jacque said.
He is also one of the nicest guys you could meet.
Darron hopes that sharing his lived experience can help others, go to Darron's website for more information and links to brain injury Australia.
Rick and Jacque are right up there with Darron, being some of the nicest people you could meet, they have a diverse workforce and they are driven business people.
Their passion for coffee is unmistakable and they love sharing it. But for them it's not simply about running another successful specialty coffee business, their love of what they do runs deep.
They've been at the helm of some of the Sunshine Coast's most popular expresso bars for over a decade. It's clear to many that they do more than make just a good cup of coffee.
They train the best baristas and new business owners in the region, Rick isn't your usual trainer, his love for his craft and the people he works with, is what sets him apart.
Both Rick and Jacque feel like their business has prospered since employing Darron.
"We're lucky Darron chose us," Jacque said.
STEPS helps customers with tailored support and advice to assist them with their career pathways, as well as provide on-the-job support to ensure the best outcome for both the employer and employee.
Find out more at www.stepsemploymentsolutions.com.au