Carmel Crouch – Managing Director
Carmel Crouch has held numerous senior executive roles in a career that spans both the commercial and non profit sector. Carmel is a distinguished community leader and a passionate advocate for disabilities and equal opportunities for all people. This, combined with her in depth knowledge of contract administration, has led her to play an important role in policy change and implementation. Carmel's innovative approach to service delivery, skilled strategic leadership, and business acumen have been instrumental in the successful growth and diversification of the organisation.  Carmel's responsibilities as Managing Director also includes the role of Chief Executive Officer of STEPS' Registered Training Organisation.
Over the year Carmel has sat on many committees concerned with social and economic progression and recently served for 3 years as a member of the Executive Committee of Regional Development Australia, Sunshine Coast. Today Carmel sits on the Caloundra CBD Taskforce, and is a representative for the Partners In Recovery Council for the Sunshine Coast and Gympie Regions. Carmel is a member of the Australian Institute of Company Directors.
Kerry Staines –  Chief Executive Officer
Kerry has extensive leadership experience and a wealth of expertise in mentoring and supporting people with a disability or mental illness, and young people with behavioural challenges.
As Chief Executive Officer, Kerry oversees a range of operational functions within STEPS and works to align strategic planning processes with achieving organisational goals. Kerry blends her practical knowledge and experience with strategy and is energised by leading operations and business strategies that deliver positive change. Grounded with a strong understanding of how to support people towards a better life, Kerry's drive for finding innovative and sustainable opportunities echoes throughout the teams she works with and leads.
Kerry is the recipient of the 2018 Sunshine Coast Regional Scholarship awarded by the Australian Institute of Company Directors.
Kerry is a descendant of the Mandandanji Indigenous people and is passionate about helping Indigenous people, their communities and their culture to thrive.
Bryan McCormick –  Deputy Chief Executive Officer
Bryan has enjoyed a successful career in the legal, business and the community sectors.
Starting out his professional career in law, he then took on the challenge of a leadership consultancy with the Leading Teams in Australia, whose clients included elite sporting teams, corporations, government and NFP organisations. In 2010 he joined the community sector where he worked at CEO level and achieved great success with high performing disability employment services and other associated community programs. Bryan has initiated and overseen four successful mergers of community organisations.
The motivation to do so was to enable high quality services to continue to be delivered to people with a disability and people experiencing disadvantage in regional communities.
Bringing diverse organisations and people together for a common goal and achieving success together has been the highlight of his professional career. Bryan is thrilled to join such an innovative and diverse organisation as STEPS Group.
Stuart Coward – Executive Officer
Stuart Coward is a highly experienced business professional having established a string of successful business ventures in the training, hospitality and employment industries prior to joining STEPS. Stuart's strategic negotiating skills and passion for community development has seen him forge effective partnerships nationally and internationally including the securement of several global sister city agreements.
As Executive Officer of STEPS Group Australia Stuart seeks out innovative partnerships with industry and government that provide opportunities for growth and diversification in line with STEPS' strategic objectives.
Stuart has held a number of community leadership roles and today is a representative of the Qld Health and Community Services Industry Skills Council.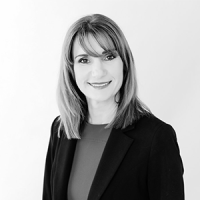 Samantha Geeson – Executive Manager – HR and Systems Management
Samantha Geeson has worked in commercial recruitment and employment services industries for 25 years. She holds a Bachelor of Applied Science (Applied Psychology) and a Graduate Diploma in Human Resource Management with a Certificate IV in Project Management. Samantha has worked in the private and not-for-profit sectors and has held senior management and executive level roles in STEPS.
Her experience includes program design and delivery, contract management, quality management systems and compliance. She is currently the Strategic Programs Manager with STEPS Group Australia where her role includes responsibility for facilitating strategic planning processes, delivery of specialist mental health services within the Disability Employment Services (DES) Contract and quality management systems to satisfy the requirements of the National Standards for Disability Services (NSDS), the Human Service Quality Framework (HSQF) and the Standards for Registered Training Organisations (RTOs) 2015.
Joel Stevens – Executive Manager – Education and Training
With over 20 years of industry experience in the Australian Vocational Education and Training sector, Joel has a passion for creating quality teaching and learning environments that support individuals in achieving their goals.
Joel's practical experience and specialised technical knowledge has enabled him to lead strategic planning, achieve organisational objectives and strengthen staff capability. By working effectively with senior leadership teams, Joel has successfully delivered a number of government contracts and diverse operational objectives.
As the Executive Manager of STEPS Education and Training and a member of the Executive Leadership Team, Joel is responsible for leading the development and implementation of programs across four Australian states.
Joel's qualifications include an Associate Diploma of Vocational Instruction, a Bachelor of Adult and Vocational Education from Griffith University, a Diploma of Business, a Diploma of Government and a Certificate IV in Statutory Enforcement.
Michael Williamson – Executive Manager – Business Development
Michael brings a wealth of knowledge to the position of Executive Manager -Business Development with more than 30 years of sales experience and a background in managing high-performing sales teams across large, multi-national and corporate companies.  Highly skilled in the areas of product and services business development, strategic marketing, event management and retail solutions, Michael combines his experience with his passion to make a difference, achieving positive social outcomes for individuals and communities across Australia.
Working across STEPS' range of services, Michael leads his team of Business Development Officers to establish strategic partnerships that provide improved opportunities for disadvantaged youth, humanitarian migrants and refugees, and people with a disability, to achieve independence.
Michael believes that positive corporate culture is key to high functioning teams and instils STEPS' values of integrity, courage, respect and understanding into his leadership and in STEPS' business development strategies.