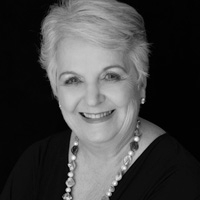 Carmel Crouch – Managing Director
Carmel has been an integral part of STEPS for over 33 years and has held numerous senior executive roles in a career which spans both the commercial and non profit sector. Carmel is a distinguished community leader and a passionate advocate for disabilities and equal opportunities for all people.
Carmel has been honored with several community awards to date, including the 2017 Community Leadership Award in the annual Sunshine Coast Inspiring Women Awards. Carmel was a finalist for the prestigious Australian of the Year Award (Queensland) in 2017. In 2019 and 2020 I was Australia Day Ambassador. In 2021 Carmel was winner of the Sunshine Coast Australia Day.
Carmel's in-depth knowledge of Business and Community has led her to play an important role in policy change and implementation. Her innovative approach to service delivery, skilled strategic leadership and business acumen have been instrumental in the successful growth and diversification of the STEPS Group of Companies. Carmel's responsibilities as Managing Director also includes the role of CEO of STEPS Registered Training Organisation.
Carmel has had a lifetime of business management experience, including mentoring, recruiting and training staff and Board members, setting and meeting goals and KPI's in customer service, prudent financial direction of small international businesses and a national not-for-profit organisation, and overcoming the myriad of challenges which businesses of all sizes face every day including crisis management.
Over the years, Carmel has sat on many committees concerned with social and economic progression and has recently taken over the role of Chair for the Peak Body for Not-for-Profit Service Providers, Jobs Australia.
Carmel was instrumental in the development of STEPS Pathways College, the first College in Australia to providing opportunities for young adults with a disability to learn independence in a supported environment.
Executive Leadership Team
Kerry Staines –  Chief Executive Officer
Kerry has extensive leadership experience and is passionate about working with executives to deliver results for the organisation that benefit our community. Her practical approach alongside creating clear accountabilities gives the team clear expectations of how to generate the desired outcomes to meet company values and purpose.
As Chief Executive Officer, Kerry oversees a range of operational functions within STEPS and works to align strategic planning processes with achieving organisational goals. Kerry blends her practical knowledge and experience with strategy and is energised by leading operations and business strategies that deliver positive change. Grounded with a strong understanding of how to support people towards a better life, Kerry's drive for finding innovative and sustainable opportunities echoes throughout the teams she works with and leads.
Kerry is the recipient of the 2018 Sunshine Coast Regional Scholarship awarded by the Australian Institute of Company Directors.
Kerry is a descendant of the Mandandanji Indigenous people and is passionate about helping Indigenous people, their communities and their culture to thrive.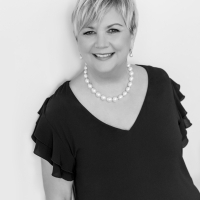 Anne Nioa –  Chief Executive Officer, STEPS Pathways College
For almost two decades, Anne has been involved in her community. Anne has vast experience in business, government, politics, management, tourism, international relations, and community services and has gained widespread respect for her hard-working and caring nature.
Anne was an elected Councillor on both the Maryborough and Fraser Coast Regional councils for eight years and held the portfolio of Tourism, Events and Marketing.
Anne now brings her immense experience, passion, and knowledge to STEPS Pathways College.
Anne first discovered STEPS Pathways College through a deeply personal connection, with her daughter Ariana, who has Down Syndrome, graduating from the College in 2019. As a single mother, Anne is especially aware of how essential services like STEPS Pathways College are and the life changing difference they can make for the students and their families.
STEPS Pathways College provided Anne and her whole family the opportunity to undertake an incredible new chapter in their lives, with Ariana now able to shine in her newfound independence. Anne understands the unique challenges that face parents raising a child with a disability, and she looks forward to helping more parents discover the independence that her whole family now experience. With Anne's knowledge and guidance, STEPS Pathways College will strive to provide even more life-changing opportunities to young adults with disabilities and autism.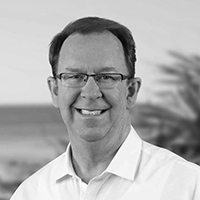 Stuart Coward – Executive Officer
Stuart Coward is a highly experienced business professional, having established a string of successful business ventures in the training, hospitality, and employment industries prior to joining STEPS in 2004. Stuart's strategic negotiating skills and passion for community development has seen him forge effective partnerships nationally and internationally, including being the STEPS leader of government relations at all levels throughout Australia.
As Executive Officer of STEPS Group Australia, Stuart seeks out innovative partnerships with industry and government that provide opportunities for growth and diversification in line with STEPS' strategic objectives.
Stuart's priority is helping the broader community to achieve their own level of independence and integration.
He has worked in the disability industry for more than 17 years and is dedicated to making a difference by providing opportunities for people with a disability in his role at STEPS. He has achieved this via employment, training, and community services.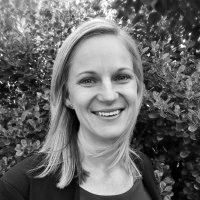 Renee Wooster – Chief Financial Officer
Renee is a finance executive and CPA, with 18 years experience in the not-for-profit sector both in Australia and the UK. She is passionate about working for organisations that are making a real difference in their communities.
Renee brings a collaborative approach to driving the success of community programs while managing the financial compliance and risk at STEPS, as well as supporting the growth strategy and strategic direction.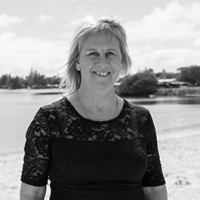 Debbie Rawlings – Chief Operations Officer – Dove Recruitment / STEPS Staffing Solutions
Debbie is an intrinsic force within STEPS Staffing Solutions with more than 20 years experience in recruitment.
Debbie has carved an impressive career path, joining successful regional Queensland recruitment and labour hire agency Dove Personnel in 2002 and working across various roles including recruitment consultant, HR manager, payroll and senior operations, before becoming the business owner and director in 2006.
The business' success was recognised as a finalist in the Sunshine Coast Excellence in Business Awards 2011.
In 2017, Debbie's wealth of experience, passion and invaluable recruitment expertise were recognised when Dove Personnel became part of the STEPS Group of Companies with the newly created STEPS Staffing Solutions Ltd entity covering two trading divisions of Dove Recruitment and STEPS Staffing Solutions with Debbie continuing her managerial responsibilities and most recently appointed as Chief Operating Officer.
Debbie's journey through recruitment to business owner has given her in-depth knowledge, and a sense of loyalty and pride in the company, which assists her every day when managing the team and workforce culture.
Debbie has undertaken professional development courses and holds an Associate Certificate in Applied Management.
Most importantly, Debbie prides herself on providing a work environment where open communication, respect and strong ethics are prevalent.
As a hobby farmer, former sailor and proud mother and grandmother, Debbie understands the importance of work / life balance and advocates a holistic lifestyle on the beautiful Sunshine Coast.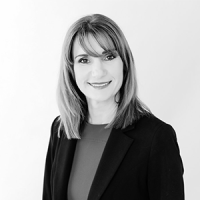 Samantha Geeson – Chief Administrative Officer
Samantha Geeson has worked in commercial recruitment and employment services industries for 25 years. She holds a Bachelor of Applied Science (Applied Psychology) and a Graduate Diploma in Human Resource Management with a Certificate IV in Project Management. Samantha has worked in the private and not-for-profit sectors and has held senior management and executive level roles in STEPS.
Her experience includes program design and delivery, contract management, quality management systems and compliance. She is currently the Strategic Programs Manager with STEPS Group Australia where her role includes responsibility for facilitating strategic planning processes, delivery of specialist mental health services within the Disability Employment Services (DES) Contract and quality management systems to satisfy the requirements of the National Standards for Disability Services (NSDS), the Human Service Quality Framework (HSQF) and the Standards for Registered Training Organisations (RTOs) 2015.