STEPS Pathways College is now accepting enrolments
Placements available for both boarding and day students
We're determined to change the state of living for people with a disability, and create equal opportunities for people in our community to live happy, fulfilled, and independent lives. Through an innovative holistic learning model our students will graduate with the confidence they need to take charge of their independence and their future.
What is STEPS Pathways College?
It's the first college of its kind in Australia where people with a disability can develop the skills they need to live independently. Students gain practical life-long skills in combination with actual independent living experience while they reside on campus in purpose built homes. During their stay students are provided with a safe and supportive environment where they learn at a pace best suited to their needs. Areas of study include:
Healthy living skills for physical and mental wellbeing
Technology, literacy and numeracy for tasks like banking and budgeting
Domestic skills such as shopping, cooking and cleaning
Effectively accessing and interacting in the community – including fun
and recreational activities
Communication and social skills
How to maintain residency, rights and responsibilities
Pathways to training and employment

We are now accepting enrolments for both boarding and day students. To find out more information about STEPS Pathways College including enrolment dates call us on  07 5458 3000 or sign up to our newsletter.
Subscribe to our Newsletter
Receive the latest news about STEPS Pathways College straight to your inbox.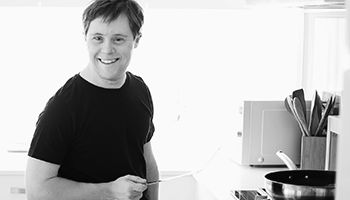 DONATE TO STEPS PATHWAYS COLLEGE
Help create a brighter future for young people with a disability