STEPS Work mates will help you get work ready and find a job you'll love!
Our Work Mates are here to help NDIS participants discover their passion and employment goals, and develop the right skills for their ideal work path.
What is Work Mates?
Work Mates provides long-term and personalised employment coaching to anyone with an NDIS plan. STEPS Work Mates can help people with a disability transition seamlessly from school into work through School Leaver Employment Supports (SLES). We can also provide support for people who have already completed school and have an employment goal in their NDIS plan (Finding and Keeping a Job). No matter where you are in your employment journey, Work Mates can help you every step of the way.
"Work Mates keeps me on track, setting goals and trying new things."
Kye, Work Mates participant Sunshine Coast
What will I learn?
Everyone has unique needs, aspirations, and life experiences. That's why STEPS Work Mates work one-on-one with you to create a learning plan and help you choose the supports that best match you and your goals. We'll work with you to build your skills and confidence in the areas where you would like to grow.
STEPS Work Mates can help you:
• Identify your interests, skills, likes and needs
• Enhance your communication skills
• Get extended work experience in open employment
• Find, negotiate, and secure job opportunities
• Handle your money
• Learn time management skills
• Set and achieve your goals
• Learn travel skills
Call STEPS Work Mates for personal employment coaching from our employment specialists. With us, you'll find your passion and achieve your employment goals!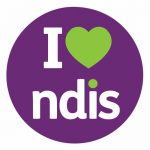 Get in touch for more information