Youth Care Sunshine Coast
Are you aged between 17-24 years and looking for a career pathway into one of the Coast's growing industries? Read below to find out more about exciting new and free courses offered to eligible Sunshine Coast youth!
STEPS Education & Training is partnering with the Australian government to deliver pilot industry-led employment pathways to help Sunshine Coast young people into sustainable career pathways.
STEPS will deliver this exciting new pilot on the Sunshine Coast in the aged care, home care and disability sectors. The industry pilots will combine elements of Youth Jobs PaTH employment services and other supports, to connect young people to employers with significant workforce needs, and in growing industries.
A variety of support measures will be available for participants, including tailored and flexible training opportunities, supported work placement, mentoring and wrap around supports for participants and more.
The Pilot is offered at no cost to participants, giving them the opportunity to complete a qualification in CHC33015 Certificate III in Individual Support (Ageing, Disability, Home and Community). This qualification meets the minimum entry level requirements in the aged care & disability sectors.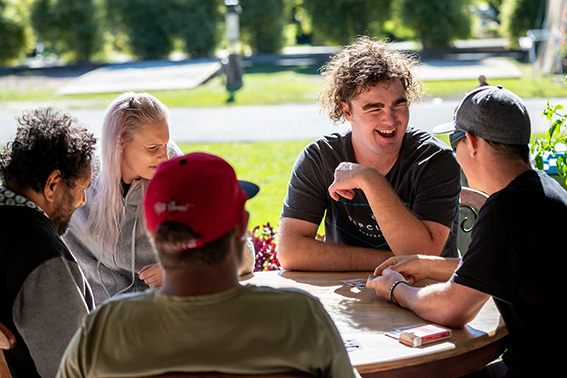 Start date: 23rd November 2020
26 week course including placement
Participants attend 9am- 3pm Monday to Friday
Combines accredited online training modules with comprehensive trainer wrap around and support
Students may qualify with a CHC33015 Certificate III in Individual Support (Ageing, Disability, Home and Community)
No cost to participant
Course delivery at STEPS Caloundra Campus
STEPS will arrange supported work placement
STEPS may arrange support for access to technology (computer, and WIFI access on campus)
For eligible participants aged 17-24 years (eligibility is determined by the ESP)
Participants must be registered with a jobactive, Transition to Work, New Employment Services Trial or Disability Employment Services provider
Be eligible for Youth Jobs PaTH Internship
Please note that this Program requires participants to be in close proximity with people who are elderly, disabled or otherwise vulnerable. Therefore, please ensure that participants will be able to obtain a positive Blue card and Yellow card prior to referring them through. The Blue and Yellow card is arranged by STEPS as part of the program.
Funding has been provided by the Australian Government Department of Education, Skills and Employment through the Youth Jobs PaTH Industry Pilot initiative.