Advance your career with a Certificate III in Disability
Increase your career opportunities with a Certificate III in Disability – enrol today!
Our Certificate III in Disability has been specially designed for graduates of the Certificate III in Individual Support (Ageing, Home and Community) CHC33015, giving students greater flexibility to work across the disability, aged, home and community care sector. The Certificate III in Disability provides students with the opportunity to gain a dual certification and increase employment options in the disability care industry.
To be eligible to undertake Certificate III in Disability, students must have successfully completed qualification Certificate III in Individual Support CHC33015. Upon completion of Certificate III in Individual Support participants are required to complete 4 units from the disability specialisation in order to gain this qualification.
Students will need to provide evidence of units already completed for credit transfer.
Language, literacy and numeracy support along with other learning support will be provided to students to assist with their studies.
Career Outcomes
The Certificate III in Disability will provide you with the qualifications to help you start an exciting career in the disability sector. Employment opportunities may include work in the following areas:
Accommodation support worker
Client assistant
Community care worker
Community support worker
Disability service officer
Home care assistant
Field officer
In-home respite care worker
Personal care assistant
Personal care worker
Residential aide
Residential care officer
Duration: 4 days
Study Mode: On campus
Location: 9 George Street, Caloundra
Important Dates:
Starts Friday 20th April 2018
Classes are held over the following dates:
20/04/2018
23/04/2018
24/04/2018
26/04/2018
Fees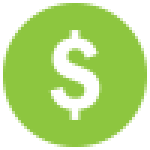 *No concessions or government funding available for this course
Payment
Payments can be made in full or by a weekly payment plan.
For weekly plans a $150 non refundable deposit must be paid prior to course commencement followed by weekly installments.
*Certification will not be issued until fees are paid in full.
Don't miss out – Enrol today!
If you'd like to learn more about studying a Certificate III in Disability, or to secure your place, call us today on 07 5436 6000
Register Your Interest